3
minutes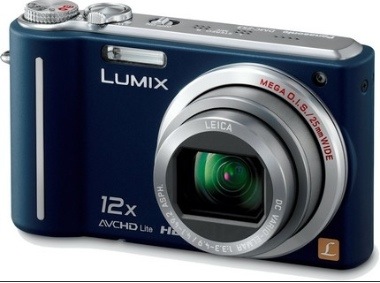 This holiday season, my not-so trusty Sony Handycam SR300 succumbed to the black LCD syndrome. Really tired of spending upwards of $150 each time, getting it repaired, I decided in favor of moving to a new and better camcorder. The governing factors in the choice of a new video device were:-
Price (200-300 USD)
Recording format (easily editable on the Mac)
Optical Image Stabilization
HD Capabilities
Form Factor
I trawled through Camcorderinfo.com with these specifications in mind, and searched high and low for an appropriate camcorder fulfilling my criteria. Unfortunately, none of the camcorders listed could match all of the criteria. They were either too expensive, or featured really poor HD quality. Furthermore, they either recorded in AVCHD or in MPEG-2 (both of which though capable formats, aren't natively supported in OSX).
I took my queries to the CCInfo forum, where an enthusiastic post by a forum regular got me interested in the Panasonic Lumix ZS3 Digital Camera. Yes, you read right – a digital camera. I was highly skeptical at the onset, but I read on, and researched a lot, and it seemed that the ZS3 was indeed a camera that could indeed break through the Camcorder/Camera barrier and combine the features in one highly functional device. A few specifications of this PAS.
Optical Sensor Resolution: 10 MP
Optical zoom: 12 x
Motion Recording: AVCHD Lite (720p) & Motion JPEG (720p)
Audio Recording: Stereo 2.1
Lens: 25mm ultra-wide-angle lens
Maximum Aperture Range: F/3.3-4.9
Minimum focal length: 4.1 millimeters
Maximum focal length: 49.2 millimeters
Optical Sensor Size: 1/2.33″
Display Size: 3 inches
Width: 4.1 inches
Depth: 1.3 inches
Height: 2.4 inches
Weight: 7.2 Ounces
As I mentioned, I was very skeptical of the poster's claims that he had supplanted his regular HD Camcorder (Sony) with this Point and Shoot camera. To help me better understand and decide, I searched online for some unedited HD clips from this camera, as the ones I found on Youtube and Vimeo stuttered on my MacBook Pro. However, I did find a few which looked gorgeous on my MBP, and the decision was made, with the assistance of Digvijoy, my brother, who spoke highly of the camera as well, and goaded me into finding a deal, and biting on it.
The Camera was delivered this Monday thanks to expedited Amazon Prime Free shipping, and till now, my reaction has been cautious but optimistic (I will blog about the various facets I have noticed, another time). The low light photography that everyone complained about, is definitely a problem. The pictures are underexposed even with the flash enabled. I have however, found a workaround that works beautifully. Video, is rather impressive, and the colors quite vibrant, but more on that later too. One thing I haven't yet been able to fathom is how to improve the microphone sensitivity on this camera. The audio captured by this device needs to be post-processed to get to an acceptable level. Luckily, since I am editing video on the Mac, I am easily able to tweak the audio with my tools of choice – FCP or iMovie.