2
minutes
A languorous Sunday is fodder for the developer within. Today I decided to give the much touted (and often brick-batted) Dashcode Widget development app a whirl. Dashcode can be downloaded as a part of the Xcode developers toolset from the ADC member website. The whole package is around 1.1 GB.
Dashcode offers a very simple and intuitive interface which is the hallmark of software developed on the Mac, for the Mac. Starting the app you are presented with a number of templates which you can use to quickly get on your way. I chose one "Countdown timer", and quickly had it customized to count down to a special event coming up. But here's where the problems kicked in. I had resolved to create a countdown timer that can be customized for any event, given a specific date and time. Sounds simple, but to actually design this, you need to be intimately familiar with the Apple way of development. What promised to be a 20 minute chore turned into a three hour task which had me delving into the depths of ADC forums etc, to get the simplest things running. A simple example – how to get the value of a combo-box which in Apple world is called a "pop-up". Not so straightforward indeed! What's disappointing is the lack of documentation, and since the world of Mac programmers is still quite restricted: not enough online help.
But it works, and works beautifully! It more than makes up for the time spent poring over huge code samples to glean the smallest details, to look at the finished product, uniquely for the Mac. On to Cocoa tomorrow. Cheers.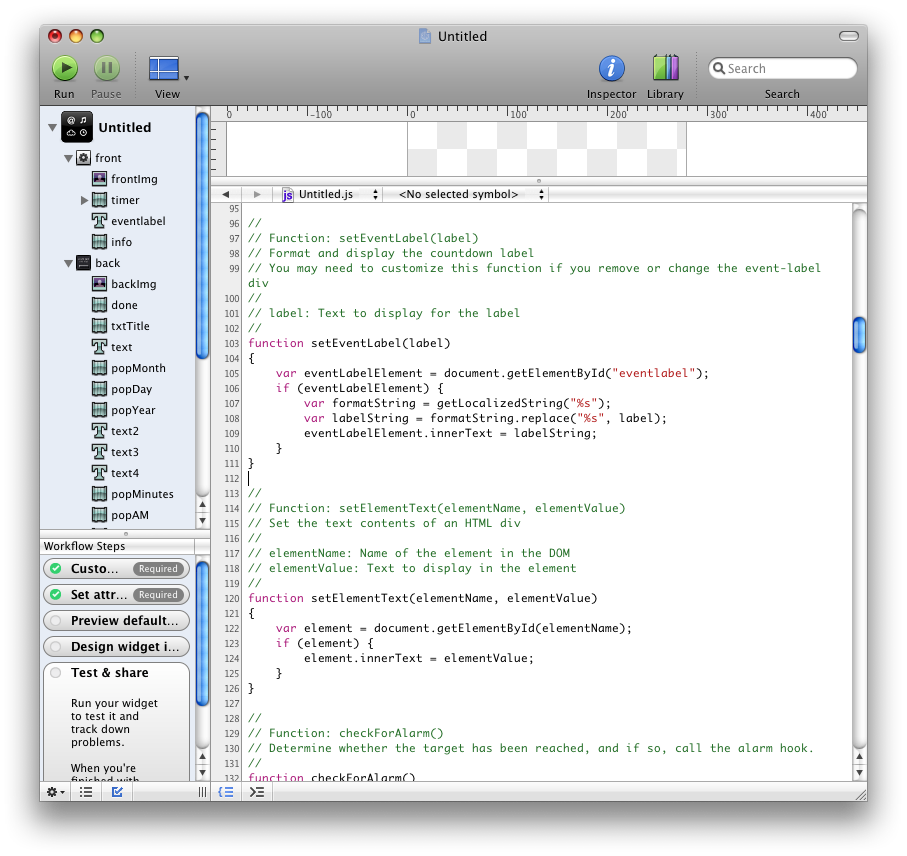 PS: I will submit the widget to Apple soon. You can download it from there!