2
minutes
iPhone comes to iPod!!! It is here, oh lord be praised it is here : D Watch this space for updates.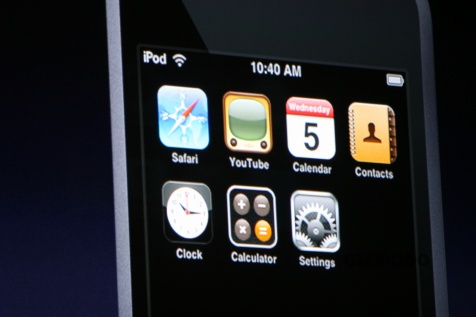 Pricey though, the 16 GB version for $399 and 8 GB version for $299, ships in a few weeks (this month).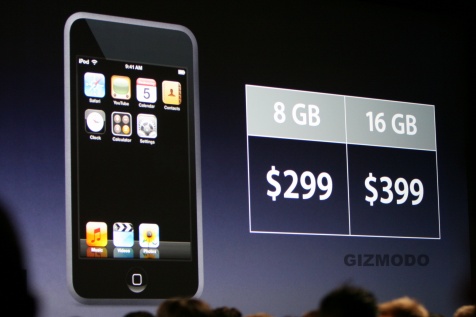 Pictures courtesy Gizmodo.com
Ah wow, now for something good! Starbucks across the US shall now be WiFi enabled, and a customer can just walk in to download the currently playing and the last ten played songs on to his/her iPod Touch for free! Yep you read right.. for free! That seems like a sweet deal indeed! And not only this, the price for the iPhone has apparently been dropped from 599 to 399 for the 8 GB model! No more 4GB models shall be sold! A straight 200 $ cut!
Well it seems the event is pretty much over. Kind of bitter sweet. I should've surmised that Jobs wouldn't equip the iPod Touch with too much memory, lest the iPhone buyers feel cheated. I am predicting that the next round of iPod Touch devices will get a memory upgrade right about the time iPhone gets a makeover (read upgrade). Bit too pricey for my blood I am afraid. This is one puppy I shall not be purchasing. Oh well, back to the happy place.