5
minutes
It's all that and ever so much more! Redmond day 1! AWESOME is the only way to describe it. Well let's begin from the top! It is Redmond-Bellvue that I woke up in, at 5:45 local time, that is 8:45 AM Rissa Time and 14:45 CET and 18:15 IST! It was so awesome, as I got ready, fretting about how I would get to the meeting grounds, and what buses I would need to take to the Redmond offices from my hotel. That is this hotel here.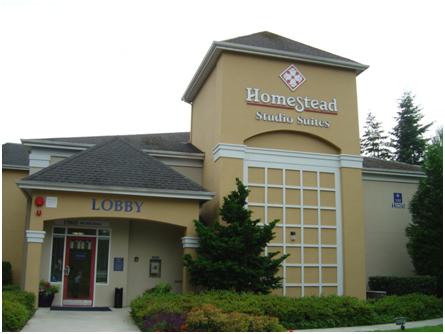 The Offices for the conference are nearly 3 kilometers away from here, so that would've been a 40 minute walk. But I shouldn't have worried, it turns out that Microsoft has an internal shuttle which one need just call for at the reception, and it speeds to your rescue! And what a huge campus it is! FULL of Indians, falling from every nook and cranny, one would be forgiven to think that the Indians run Microsoft. WE R IN YOUR M$ofts, RUNNING UR 50FTWAR3Z!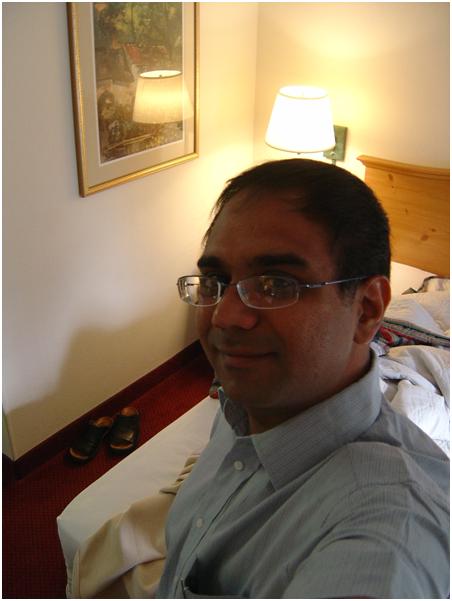 I was early and met Lisa M., and Colin S and got my wireless access code and Microsoft Security card. It was uphill after that. We discussed Enterprise Services v2.0 specification base document the rest of the day, details of which, I am not at a liberty to discuss due to the IPR agreements. Suffices to say we ironed out issues we participants had with PMS & CMS. Had a very interesting discussion with Lyle and Nigel from down under, and discussed the LD specification (my favorite topic) and the uptake of the same. It was a delight to network with the cognoscenti. Though one thing has indeed become apparent – little is achieved in face-to-face meetings.
The meeting lasted till 5 PM, and we regularly were treated to refreshments – a delish brekkie. After I trudged back home from Building 27, it was time to go exploring!
USA the land where everything is so big! Giant sized everything! Makes EU look like a puny lil wasteland in comparison, leave alone where I originally come from. It was a sheer delight walking through the avenues, and taking in the sights and sounds of Bellevue. I went into my first 711 and half expected an Apu to pop out from behind the counter.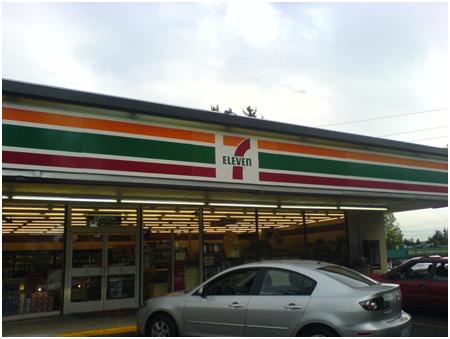 The hilarious part is that they are having this Simpsons promo in anticipation of the upcoming Simpsons movie on the 27th *which I hope to watch with my baby*, and many 711s in the US are peddling Simpson merchandise and the cashiers are dressed like Apus and they are selling squeeshies and BUZZ cola, it was a sheer delight walking through the aisles and choosing things from the lanes. The cashier *NOT APU alas* Jackie was ueber helpful and explained the concept of take-a-penny. I was laughing my butt off.
Which brings me to the Americans. COME On Europeans, take a page from their book! lol I love how open and helpful and smiling Americans are. It doesn't hurt to be polite and initiate the conversation, and indeed it flows from there. Oh well, I love it here, really a lot. It seems indeed I was a fish out of water till now!
Went next to Papa John's! THE BEST PIZZA ever. Hear that people? BEST, EVER. No, you are just going over it quickly, read it again now.. slowly… B-E-S-T P-I-Z-Z-A E-V-E-R, and this coming from a connoisseur. I ordered some parmesan cheese sticks along with it. The size I ordered was the smallest, in the hope it would be enough for me.. and what I got was something that is Super XXL by every standard one might be used to in Europe. Just two pizza slices, and I was full.. ME? you ask, ME I scream!
The rest of the evening I spent, in bliss with my Rissa on the phone, just so amazing to be spending time on a phone, in the knowledge we are so very close to each other. Just such an amazing feeling it was when she put her nephew on the phone with me, little L, who is all grown up now… felt as if I were a part of the family already. Can't wait to meet them on Friday! EE 3 days!!
It is weird, but Rissa is already sleeping and it just 22:29 my time… lol of course my time is 3 hours behind her time for a change, instead of 6 ahead. But I shall head in too, to bring my first day in the US to a close.
Here it is then, my salute to all that is American!